TONS OF D.I.Y. ANIMATED VIDEO TEMPLATES AND INCREDIBLE DESIGN ELEMENTS.  BETTER THAN EVER!
REVOLUTIONARY DESIGN TEMPLATES THAT ENABLE YOU TO CREATE YOUR OWN VIDEOS IN LESS THAN 10 MINUTES!
*The easiest way to create an animated video like a pro!  
* No sophisticated design ability needed. *  No hassle. * No fuss * As easy as 1,2,3!
Super Video Suite features:
Ready-to-use animated video templates.

1-2-3 simple solution to easily create high-quality animated video - easy peasy!!

No supporting video plugin needed.

Easy to use & customize 

Easy & Flawless Color Change

Save Countless Hours from designing your own videos

Unlimited access!
SPECIAL LAUNCH DISCOUNT 88% OFF ! REGULAR PRICE $97 DOWNLOAD THIS - EARLYBIRD DISCOUNT IS NOW ACTIVE! HURRY! PRICE GOES UP IN:
YOU can EASILY create VIDEOS with A PERSONAL TOUCH for:
Social Media Ads & Offers, Blogs, Shopify Offers, Product Launch Promos
Local Business, Online Coaching, Personal Branding
Portfolio Presentations, Landing Pages, YouTube Channels, E-commerce Support
Offline Presentations, Crowd-funding Campaigns
And much more… The sky is the limit!
TODAYS JACKPOT ==> Discount $2 OFF ,Enter:  discountSVS2 
Are you fed up
trying to make an animated video???
Does your DIY animated video look weird instead of professional???​
You don't have time to learn the complicated video design process?​
You want to create a spectacular animated video but are reluctant to hire an expensive professional designer?​
Want to create a spectacular animated video but reluctant to hire an expensive professional designer?
RELAX... WE'LL TAKE CARE OF IT FOR YOU!
NOW YOU CAN USE OUR SUPER VIDEO SUITE TEMPLATES TO CREATE AN ANIMATED VIDEO.
YES, YOU!
YOU CAN CREATE IT YOUR SELF. FROM MARKETING ADS, COMPANY PROFILES, TESTIMONIALS, AND SOCIAL MEDIA POTS TO INTRO OR OUTRO VIDEOS AND MUCH MORE!!!
Animated video can increase your conversion rate up to 150%
By combining both audio and visual presentation in an animated video that can be shared on various media, you can educate and REACH your customer ANYTIME and ANYWHERE. Even with ONE simple click! Could it be more strategic??
Professional video visualizes your business and engages more customers.
Nobody will watch a POORLY made video, and they certainly won't be engaged by it. A video with bad animation and mismatched color will be not be watched by anybody, including your potential customers!
An INTERESTING video that looks PROFESSIONAL will ATTRACT your customers to invest more of their time in your visual promotion. Remember, the more customers INVEST their time to ENGAGE in your presentation = the more you EDUCATE them = the more you gain their TRUST =  the more likely they are to BUY your products.
A professional animated video is expensive.
Hiring a professional video designer for your project can cost you from $100 to $1000.
Learning how to create a professional animated video will COST you time and energy, which are better invested in developing your business.
SO, WHAT IS THE SIMPLEST SOLUTION????
Click and check out our easy-to-use 
"D.I.Y. – SUPER VIDEO SUITE 1.0,"
a pack of video templates that is ready to use.
All you need to do is EDIT, CLICK, and EXPORT! 
Voila, your HIGH-QUALITY VIDEO with a personal 
touch will be ready within minutes. 
No hassle, No fuss.
THE LATEST - REVOLUTIONARY - CREATIVE  VIDEO THAT'S BETTER THAN EVER!!!
Create unlimited animated video without additional charges
100% PowerPoint animated video templates..
The richest collections of ready-to-use animated video templates ever.
Easy to understand; tutorial is INCLUDED.
A. SELECT your templates
Search and select our magnificent gallery that was especially made to save your time, money and energy…
B. EDIT or COSTUMIZE your design
With more than 200+ slides to create any animated video for any purpose in less than 10 minutes…
C. EXPORT your animated video
In one simple click, export your  animated video to PowerPoint, wait for it, and now you have your own costumized animated video that looks attractive and professional. Legendary!!!
Just check out some of these templates...
(All of these come setup for you and ready to go - NOTE: All thumbnails are clickable links!)
01. SUPER VIDEO TEMPLATES
Make an eye-catching, animated video to engage your audience, visitors, and potential customers. You can easily find lots of ready-to-use video templates that we have prepared for you and create your high-quality video in no time...
02. SUPER EXPLAINER TEMPLATES
Creating an eye-catching Explainer video has never been this easy! Our templates will help you to create professional explainer video to engage your audiences and attract conversions. With THREE simple clicks, your creative promotional video will be ready in a minute!
This is done for you with motion titles that will add a dash of beauty and elegance to your video animation's text. All without any extra cost!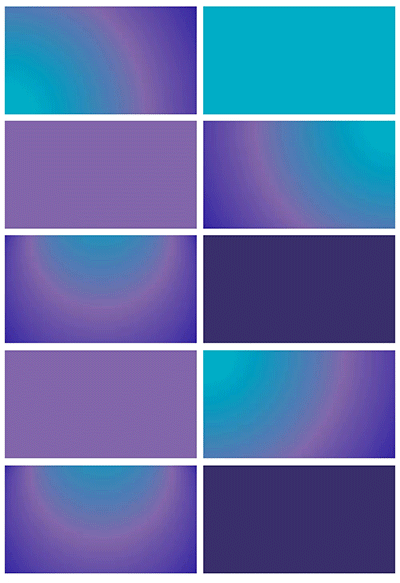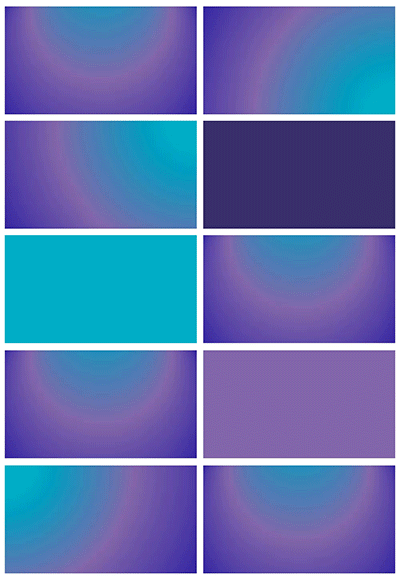 20 fully customizable callout titles for your use in animated videos. We have it all prepared, so you can IMMEDIATELY create your informative video quickly!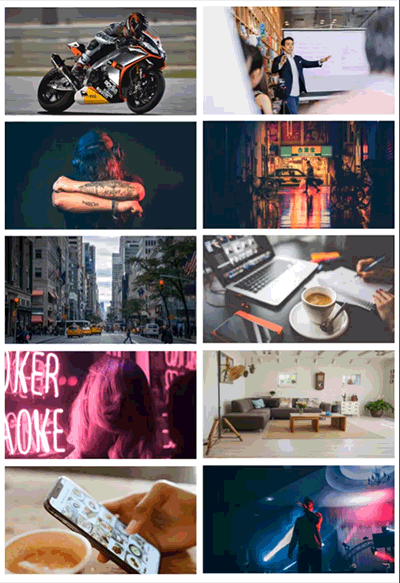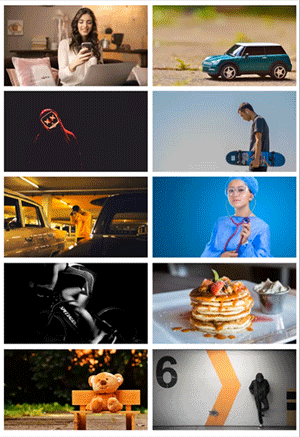 05. SUPER LOWERTHIRD VIDEO
Insert these lower third text templates to increase the engagement with your video. They make your video way more informative and professional.
Increase your marketing conversion and product sales with highly engaging videos on discounts, offers, reviews, demos, and much more. You can do it ALL easily with NO additional CHARGE!!
Additional animated characters in various colors and unique designs. FORGET about hiring expensive professional animators. More than 600 variations of animated characters for any video explainer niche are provided for you.
Well first, let's look at what you'd need to pay for similar templates elsewhere..
AND THOSE PRICES ARE FOR ONLY ONE TEMPLATE!
They require complicated editing software that costs $239.00 /yr!
They usually don't come with detailed step by step video tutorials!
You usually need to purchase their sound effects and background music separately!
Not created with internet marketers in mind!
Remember, Our DISCOUNT won't last forever…
take your chance while it's hot!
​
JACKPOT ==> New Coupon Discount $2 OFF, Enter: discountSVS2 
 Well, This Is Just The Tip Of The Iceberg!
I am sure that after checking out the contents of this incredible, one-of-a-kind Animated video collection you have already realized the IMMENSE value that it has.
Yes I want to absolutely overdelivery for you, that's why...
I'm About To Give Away 3 Exclusive Bonuses Absolutely FREE - Only If You Act Now!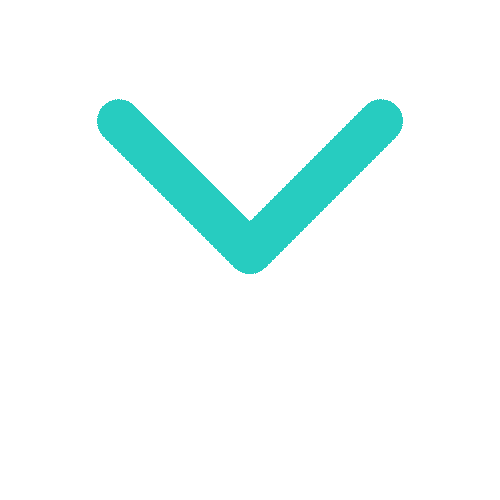 New Year & Xmas Video Templates
Boost your holiday Season this year with our SPECIAL X-Mas and New Year video templates. We guarantee your holiday season videos will look way more elegant and professional.
Boost your holiday Season this year with our SPECIAL X-Mas and New Year video templates. We guarantee your holiday season videos will look way more elegant and professional.
GET SUPERVIDEO SUITE NOW! JUST A ONE TIME PAYMENT OF...
Grab Your SUPERVIDEO SUITE Super Early Bird Now! Before the Next MASSIVE Price Jump!!
The Price Has Been Rapidly Going Up The Past Week With Every Copy Sold. Once Earlybird Officially Closes This Weekend, They'll Be a MASSIVE Price Jump to Normal Retail Price.
JACKPOT ==> New Coupon Discount  $2OFF Enter: discountSVS2
(Frequently Asked Questions & Answers)
[ Q ]: What is Super Video Suite 1.0?
Super Video Suite 1.0 is a huge collection of Animated
Powerpoint Video templates
. It's not a software, plugin or wordpress theme.
[ Q ]: How do I edit it? and How's about compatibility?
You can use M.S PowerPoint to edit the templates. You will need M.S PowerPoint 2013 and above to customize these video templates. Super Video Suite 1.0 won't work with keynote, this is just work with powerpoint, if you're using office 2007 or 2010 it still works, open but some effect and layout will not working perfectly.
[ Q ]: How do I download it?
After payment done, you'll be get
email with the login instruction will automatically sent to your email, please check your email for the login instruction on how to access your products
.
[ Q ]: What is my license?
[YES]
Unlimited web projects
[YES]
Unlimited video projects
[YES]
Unlimited domains you own
[NO]
RE-SELL IN ANY WAY
[ Q ]: What is your refund policy?
You should pay attention to our requirements, We Do The refund If there is an issue with the product and our technical support can't solve it for you, we will provide a refund for you within 30 days of your purchase.
PRODUCT USAGE POST-REFUND:
By receiving a refund, you agree to remove all files downloaded from our website, and all rights to use the product will be revoked. We reserve the right to decline a refund if the client does not adhere to these conditions.
REFUND PROCESS : send your query to our support on member area, DO NOT dispute via paypal, all refund is processing by JVzoo.
REFUND POLICY: Our refund policy only applies to the first time you purchase our product. Second time purchases will not be permitted the same rights to refund. We understand that sometimes the timing may not be right when you purchase our product and you may return to purchase later, but please be aware second purchase refund requests will not be permitted. This is to protect our product and ourselves from individuals who may take advantage of our refund policy.
DUPLICATE PURCHASE: In the event of a billing error or duplicate billing, We will investigate the matter and issue a full refund if deemed necessary.
Feel Free to Contact Me! Anytime! :)
If you need ANYTHING, Just contact me. It's my pleasure to work with you.
you can email me at Arifchandra@vidinstant.com or add me on skype 
Shelley Penney
Skype : Shelley.Penney
Arif Chandra
Skype : seven.chandra
Boost your holiday Season this year with our SPECIAL X-Mas and New Year video templates. We guarantee your holiday season videos will look way more elegant and professional.
Use these templates to catch the attention of your prospects through social media. NO MORE paying professionals for SOCIAL VIDEO MARKETING. Save your money! Our social media video templates already cover video promotions for E-Commerce, Service Offers, and much more.
Copyright 2019 - SuperVideo Suite - All Rights Reserved
​
This website in no way is affiliated with facebook or any facebook entities. Once you leave facebook the responsibility no longer is on their site. We make every attempt to clearly state and show all proof. We do not sell your email or any information. CAN-SPAM compliant. If you have any questions please feel free to arifchandra@vidinstant.com. All trademarks and logos are the property of their respective owners. This site and the products and services offered on this site are not associated, affiliated, endorsed, or sponsored by any business listed on this page nor have they been reviewed tested or certified by any other company listed on this page. The results shown are not typical and results will vary based on your market, your efforts, competition and many other factors outside of our control. 
​